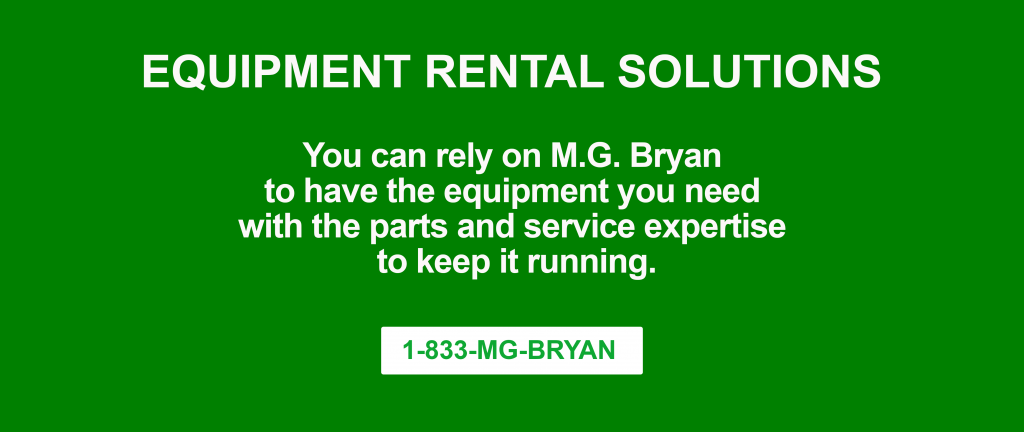 We pride ourselves on the quality of our equipment, the integrity of our people and the timelines of our service.
Call your M.G. Bryan equipment expert today to help size up your next job and reserve your equipment.
Rely on M.G. Bryan to have the generator you need and the parts and service expertise to keep it running. Call us to schedule a pick-up for a generator we have in stock, or place an order for a generator to meet your specific needs. Give us your specs and we'll help find the generator that is exactly right for your power supply.
Contact our Rental team today at (833) 642-7926 or [email protected] for more information on meeting all your generator needs.
Welcome to a world of powerful solutions at M.G. Bryan.